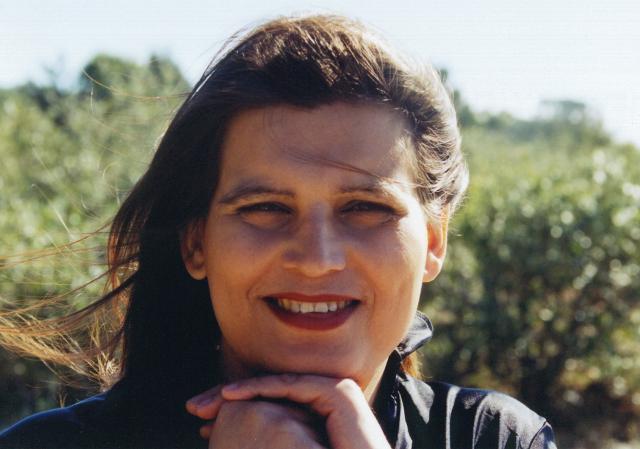 October 2, 2014
I've now 93,214 words translated from my first novel... approx. 7,000 to go.
September 29, 2014
A new milestone: 90,268 words translated..... still approx. 10,000 words to go.
September 28, 2014
I've now reached 84,268 words.... still 16,000 to go before I'm done...
In the meanwhile I've sent the first three chapters to multiple publishers. I'll let you know when I got a reply.
TTFN
Cynthia
September 24, 2014
I'm finally working on the last chapter of my translation of my first novel, Hotel of the Death - the chosen one.
I've now translated 81,865 words. Approx. 20,000 words to go.
One of the good things about my disease is that I can work on my Novel whenever I want.
The only thing that holding me back is the pain and the trembles in my right hand. Also the feeling in my fingers in my right hand is fading away slightly day-by-day.
I'll keep you posted...
TTFN
Cynthia
July 4, 2014
Well, I've five chapters already and due to the input I rewrote chapter one. I'm now working on chapter six titled Richard.
I take it easy, since my right hand starts to hurt
Cynthia's progress, Juni 30, 2014.

I've already written a novel and I'm currently working on a sequel.




My first novel is in the hands of my editor and is in Dutch language only.




I'm working on my second novel with the title: Hotel of the death - the black widow, is a bigger challenge since I write this in Dutch and English.




My goal is to write one chapter each week in Dutch and English.




But due to CTS - Carpal Tunnel Syndrome - I have to take it easy. After 4 hours my right hand starts to hurt like hell and then I need to stop ASAP.
---
comments
name
Hello, for all time i used to check webpage posts here early in the break of day, as i love to
find out more and more.
cialis on line
Heya i'm for the first time here. I came across this board and I in finding It truly helpful & it
helped me out much. I am hoping to present something back and
aid others like you aided me.
Madison
Review by Sh&8;a#03keBake of CO. Springs for Rating: This book is an insightful tool for anyone who desires to open their own small business. The Author lives through everything he writes. Great read.
Banjo
ؘ™"ام.ó´Ø±Ø§ÛÌØ· خاصی نداره. مال بنده هم نیست. سایت chiilick.com رو باز کنید و عضو بشید.برای عکاس شدن جای خیلی خوبیه.
Sandy
Nice site
James